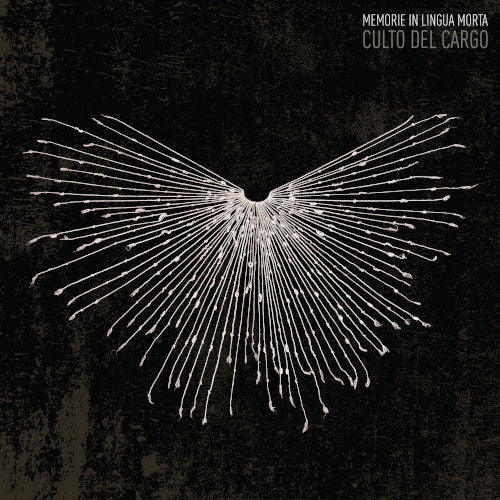 Culto Del Cargo ‎– Memorie In Lingua Morta LP
Culto Del Cargo ‎– Memorie In Lingua Morta LP 
NEW AND UNPLAYED

Culto Del Cargo 2020 
CULTO DEL CARGO announce their long play debut.
The album is named Memorie in lingua morta (Memories in death language).
It's come out in 350 limited edition copies in the end of June. Printed on die hard vinyl (180 g) and containing 12 songs, this LP is a no label self-production to respect the band's choices since its origins.
Recorded, mixed and mastered by La Distilleria - produzioni musicali.
Art work by CULTO DEL CARGO.
Memorie in lingua morta is preceded by two EP records: Nel nome dell'uomo la tecnica macina carne (In the name of mankind technics grind flesh, 2014) and Culto del cargo (Cargo cult, 2011).
Since 2010 the band took part to many live gigs and festivals sharing the stage with: Wolfbrigade, M.D.C., Tragedy, Warcollapse, Malignant Tumor, Deviated Instinct, Warfare, Riistetyt, OiPolloi, Impact, Hellkrusher, Cress, Bolesno Grinje, Nulla Osta, Sakatat, Simbiose...
In 2015 the group made a music tour across Europe, playing in France, England, Welsh, Scotland, Belgium, Netherlands, Germany, Switzerland, Italy.