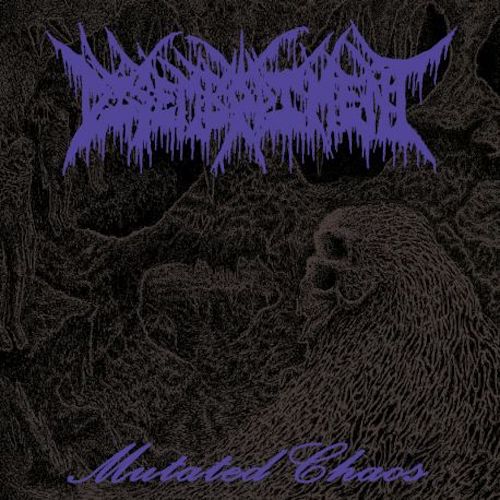 Disembodiment - Mutated Chaos 10"
Disembodiment - Mutated Chaos 10"
NEW AND UNPLAYED

Everlasting Spew Records  
Featuring all the members from Oath div. 666, Canadian quartet DISEMBODIMENT make their debut with Mutated Chaos, one intro and five huge tracks of filthy and rancid Death Metal!

Disembodiment is a four-piece death metal band from the sewer ruins of Sherbrooke, Québec, Canada, featuring all four members of Oath div. 666.
The band was formed in 2020 after it was decided to start a new band because the new lyrical themes (death, oblivion, horror, nightmares and dark fantasy) would not fit the former band.
The band also distanced themselves away from the Boss HM2 sound which was at the core of their former band, they opted to go for filthier and heavier sonic tormentation.

For fans of Incantation, Rottrevore, Grotesque Infection.

Eric - Drums
Carl - Bass / Vocals
Math - Vocals
Chris - Guitars / Vocals