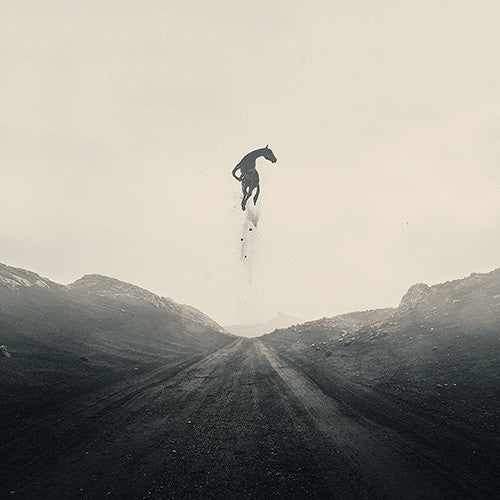 Crippled Black Phoenix - Great Escape 2XLP
Crippled Black Phoenix - Great Escape 2XLP
NEW AND UNPLAYED

Season Of Mist 2022
Silver 12" double vinyl (33 rpm) packed in printed inner sleeves and gatefold.
Limited to 350 copies worldwide
With 'Great Escape', UK dark rockers CRIPPLED BLACK PHOENIX take you on their new adventure and let you explore their sonic cosmos even further, where all its emotions are reflected on to this earth.
From the angry "Rain Black", to the unnerving "Madman" and forgiving "Nebulas", CRIPPLED BLACK PHOENIX arise once more.
For fans of MOGWAI, JUNIUS, PINK FLOYD.
Artwork by Peder Bergstrand.
Tracklist:
Side A: You Brought It Upon Yourselves, To You I Give, Uncivil War (pt I)
Side B: Madman, Times, They Are A'Raging
Side C: Rain Black, Reign Heavy, Slow Motion Breakdown, Nebulas, Las Diabolicas
Side D: Great Escape (pt I), Great Escape (pt II)