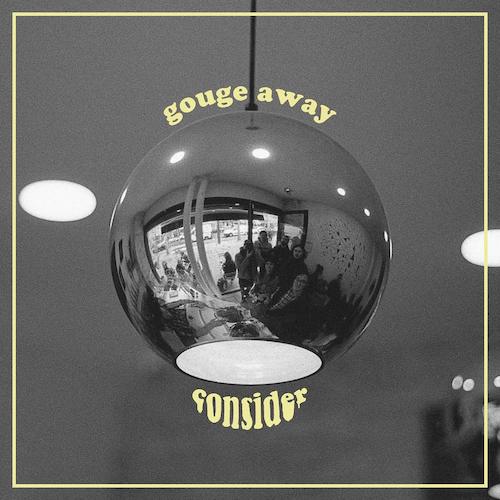 GOUGE AWAY - CONSIDER B/W WAVE OF MUTILATION 7"
GOUGE AWAY - CONSIDER B/W WAVE OF MUTILATION 7"
NEW AND UNPLAYED

Deathwish Inc. 2020
Gouge Away are a punk band from Florida. Since the release of their acclaimed album "Burnt Sugar" in 2018, they have toured the world with bands such as Circa Survive, Russian Circles, Ceremony, Culture Abuse, and more. Continuing their growth and evolution as of the most captivating bands out there today.

"Consider" b/w "Wave of Mutilation" was recorded by Jack Shirley at The Atomic Garden (Deafheaven, Oathbreaker). A-side "Consider" is a discordant and strikingly aggressive song. Lyrically it stands as a powerful artistic statement on blind nationalism and patriotism in the modern age. While the B-side is a fantastic cover of "Wave of Mutilation" originally written and performed by The Pixies.

25% of the profits from the sale of the 7" will be donated to the International Rescue Committee. More information on the organization and their mission can be found at rescue.org.