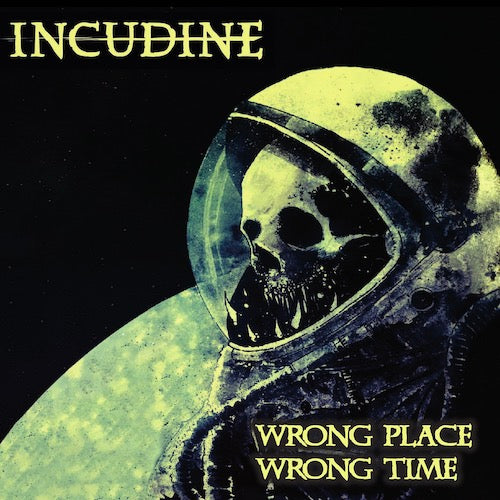 Incudine - Wrong Place Wrong Time LP
Incudine - Wrong Place Wrong Time LP
NEW AND UNPLAYED

Devarischi Records 2022
DEVARISHI RECORDS is more than stoked to announce
INCUDINEs first full-length album "Wrong Place Wrong Time"!
Incudine was formed in Milano, Italy, in 2014. Founding members were in the
legendary 80ies hardcore band Crash Box. Along with bands like Raw Power,
Negazione, Indigesti and Wretched, Crash Box was one of the bands that forged
the early 80ies european hardcore style.
Almost forty years fast forward this LP brings eleven explosive bullets with a
modern sound but powerful dark recording, nevertheless aggressive and brutal.
Listen to songs like "Shark's Memory", "Crawler", "Holy Parasite" and "Irreversible"
at full volume and see your house crash down!
This album will soon become one of the masterpieces that will be appreciated by
old school lovers and the new hardcore generation the same way.
For fans of Bad Brains, Cro-Mags and Underdog.

Cesare: vocals
Adam: bass
Gila: guitars
MoX: drums

TRACK LIST:
IRREVERSIBLE
TEMPLE OF DIRT
CONFORM
BLINDNESS
SHARK'S MEMORY
WRONG PLACE WRONG TIME
CRAWLER
THE SORROW TO COME
FROM ABOVE
DEAD ASTRONAUT
HOLY PARASITE