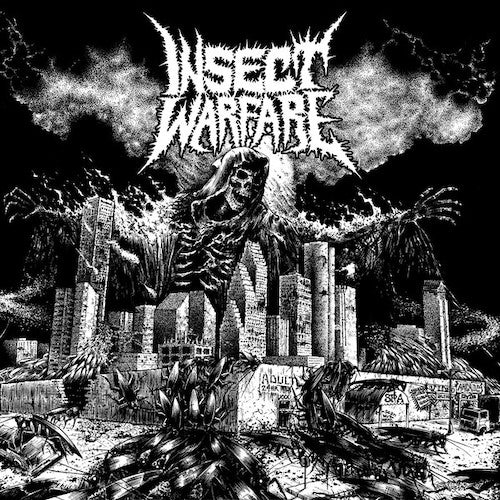 Insect Warfare ‎– World Extermination LP
Insect Warfare ‎– World Extermination LP
NEW AND UNPLAYED

Iron Lung Records 2022
What more can be said about "World Extermination" that hasn't already been said? In our opinion it is one of the top five grindcore albums of all time. It's distinct, catchy, brutal, unpredictable, relentless, mechanically tight, razor sharp and that artwork is iconic as hell. A perfect album in every way.
This is an official reissue, lovingly recreated with the best available materials to be as close to the original release specifications as possible. This version improves on the original in that it comes with more legible insert art, a heavier jacket and a much, much bigger poster. Everything is bigger in Texas, right?
1000 copies of black 150gr vinyl housed in a 24pt jacket with lyric insert, poster and download card included. Recorded at Red Room Studios in Houston TX. Re-Mastered by John Golden. Art by Daniel Shaw and Tom Triplett.