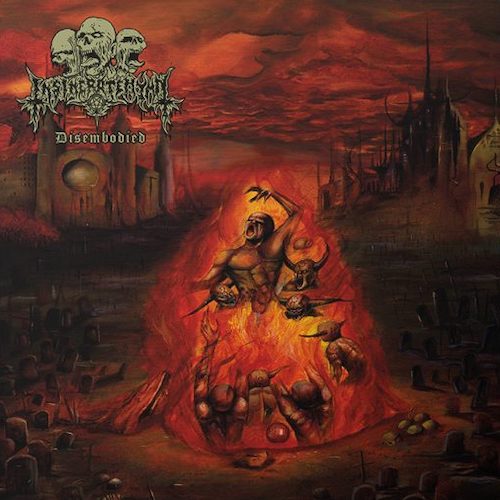 Insineratehymn - Disembodied LP
Insineratehymn - Disembodied LP
NEW AND UNPLAYED

Blood Harvest
One of the Los Angeles death metal scene's best-kept secrets, INSINERATEHYMN, return with their second album, "Disembodied".
Evincing mastery of timeless death metal song-craft, "Disembodied" doesn't so much as dispense with the previous album's style as it simply sharpens it to a dangerous degree.
Indeed, INSINERATEHYMN give a masterclass in '90s death metal, from the spiraling vortexes of early Tampa to the sewage to come from New York, on to eerie emanations from Europe and the dissonance at the dawn of the new millennium.
"Disembodied" is a death metal record for the death metal maniacs who understand and appreciate the rich-yet-codified history of the genre.
Graced with amazing cover artwork courtesy of Edgar Roldan and utterly throttling production, INSINERATEHYMN are prepared to ascend the throne with Disembodied!