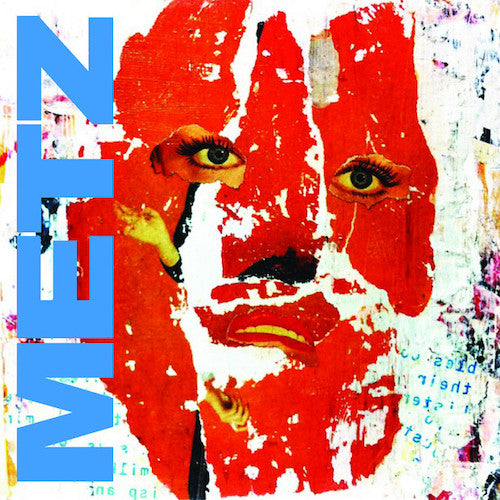 Metz - Acid Slow Decay 7"
Metz - Acid Slow Decay 7"
NEW AND UNPLAYED

Three One G
 METZ have once again formed a noisy symbiosis with Three One G, releasing their second 7" with the label six years later. Shortly before the release of their latest LP, "Atlas Vending," the Canadian trio honed in on their ever-evolving, nuanced approach to pummeling rhythms-meet-off-kilter melodies with "Acid" and "Slow Decay," recorded by Steve Albini. Of track "Acid," the band describes it as "a song about having a fresh perspective, a newly widened outlook on the world and one's life. Being shaken awake from a malaise and realizing there is no time for petty bullshit. Love what you love, love who you love! Embrace it and don't wait." Indeed, a fresh perspective and a sense of urgency is something Metz always manages to offer. This 7" is now being physically released for the first time via Three One G, limited to 1000 copies, with one side of the vinyl being specially printed by The Black Moon Design, and featuring cover art by Jonathan Bauerle.
Track Listing:
01. Acid
02. Slow Decay