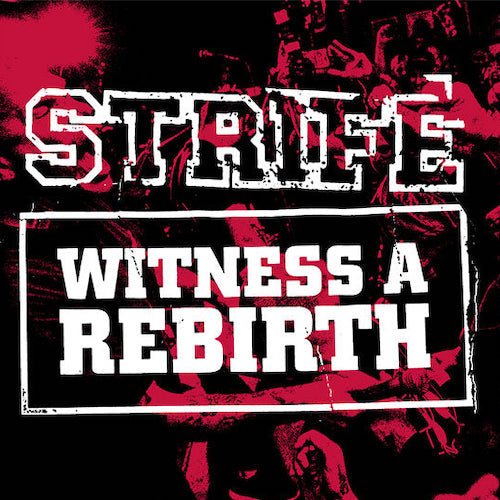 Strife ‎– Witness A Rebirth LP
Strife ‎– Witness A Rebirth LP 
NEW AND UNPLAYED
War Records 2023
Since their formation in 1991, STRIFE has been a driving force in the hardcore scene. Their debut LP, One Truth, was abreakout success, and their sophomore effort, In This Defiance, cemented their reputation as one of the most aggressive and influential hardcore bands of their time. Featuring guest appearances from the likes of Chino Moreno(Deftones), Iggor Cavalera (Sepultura), and Dino Cazares(Fear Factory), In This Defiance bridged the gap between hardcore and metal and set a new standard for heavy music.
With their third LP, Angermeans, STRIFE took a bold step in a new direction, experimenting with sounds and styles outside the typical constraints of their genre. In 2012, STRIFE returned to the studio with a vengeance to record their fourth studio album, Witness a Rebirth. With producer NickJett at the helm, STRIFE recruited friend and previous collaborator Iggor Cavalera to perform drums for the album. Witness a Rebirth saw the band's return to form, and the album was met with high praises from both their fans and the press.

Now, on the 10th anniversary of the album's release, WAR Records is proud to announce a brand new reissue of Witness a Rebirth. Newly remastered by Brad Boatright atAudiosiege and featuring brand new artwork by Jeremy Dean,this reissue breathes new life into an already iconic album.

TRACKLIST:
Torn

Apart

Carry

The

Torch

Show No

Mercy

No

Apologies

The

Distance

Never

Look

Back

In

This

Defiance

The

Burden

Look

Away

Face

Your

Failures

End Of

Days

Life Or

Death