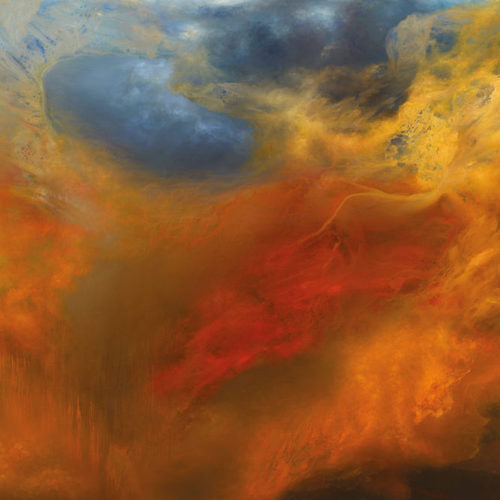 Sunn O))) ‎– Life Metal 2XLP
Sunn O))) ‎– Life Metal 2XLP 
NEW AND UNPLAYED
Southernlord 2019
SUNN O))) co-founders Stephen O'Malley and Greg Anderson set out on a path toward a new album production for Life Metal. Following pre-production sessions as a trio with T.O.S. on Moog at Dave Grohl's 606 Studios in Northridge, California, in July 2018, SUNN O))) spent just over two weeks in Chicago at Electrical Audio (Studio A) with Steve Albini at the helm. The results are astounding: there is breadth and luminosity of colour, it sounds vast. The sessions were impeccably recorded, authentically represented and completely accurate. The spectrum cracked the firmament open in clarity. An all analogue technique was used, they recorded and mixed on tape, providing a creative gateway for Sunn O))) to evolve their production methods into stronger, confident, performance based and a more logical executive process.
The album was mastered and the lacquers cut from tape in October by SUNN O))) ally Matt Colton at Alchemy in London. The LP version is a AAA album, recorded and mixed on tape via a completely analogue production, from the input of the band's amplifiers and the air coming off the speakers in front of the microphones to needle touching the pressed vinyl on your turntable.
Life Metal features guest contributions from composer/musician/vocalist Hildur Guðnadóttir (Múm, Pan Sonic, Angel), longtime friend Tim Midyett (Silkworm, Bottomless Pit, Mint Mile), and composer Anthony Pateras,.
Dark matter is reality.
The album is wrapped in amazing, Renaissance style paintings by visual artist Samantha Keely Smith, and bold, imaginative photography from Ronald Dick. Housed in a Stoughton old-style tip-on jacket w/ wrap around OBI.