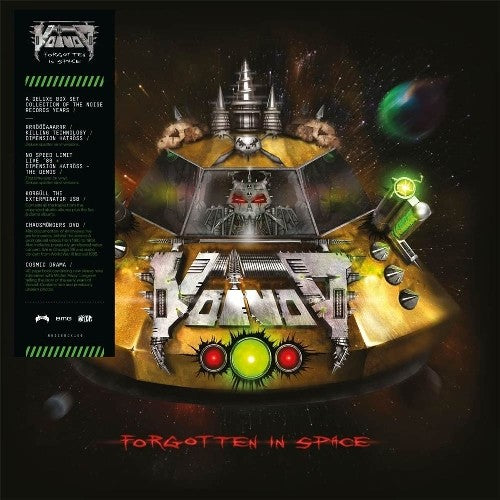 Voivod - Forgotten In Space 6LP BOX
Voivod - Forgotten In Space 6LP BOX
NEW AND UNPLAYED

Bmg 2022
A collection of the Noise Records years including:
- 'Rrröööaaarrr', 'Killing Technology' and 'Dimension Hatröss' as splatter LPs
- 'No Speed Limit Live '86' and 'Dimension Hatröss' demos for the first on vinyl
- 'Korgüll The Extermination' USB: all studio tracks from the expanded studio albums + live + demo albums
- 'Chaosmöngers' DVD: mini documentary of interviews, live performances, behind the scenes & promotional videos from 1985 - 1989. Also includes unreleased video content: live in Chigaco '88 and audio concert from World War III festival 1985.
- Cosmic Drama: 40 page book with new liner notes, interviews, rare and previously unreleased photos.