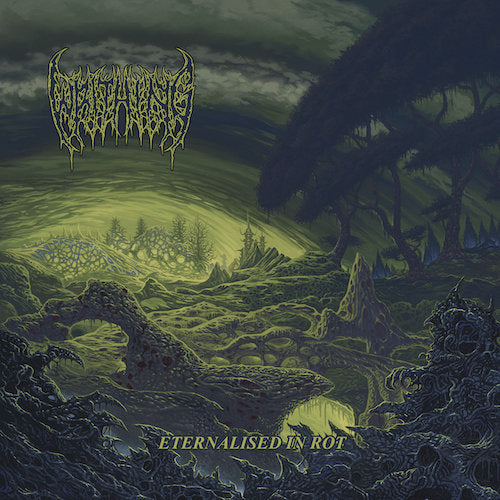 Writhing – Eternalised In Rot 7"
Writhing – Eternalised In Rot 7"
NEW AN UNPLAYED!

Blood Harvest
The power-trio's first public recording, Eternalised in Rot is a quick-yet-crushing introduction to WRITHING's generation-straddling death metal. While no doubt rooted in American turn-of-the-'90s classics - in particular, the earliest works of Suffocation, Immolation, and Gorguts - there's equally a sense of the ominous and ethereal here which puts this two-song EP in more modern/progressive company; contemporaries could include Portal, Ulcerate, Gigan, Altarage, and even Mithras and Mitochondrion. But, lest one think WRITHING lurk too long in the abyssal depths, there's a startlingly precise execution across the EP that ably highlights the band's tech-yet-focused songwriting.