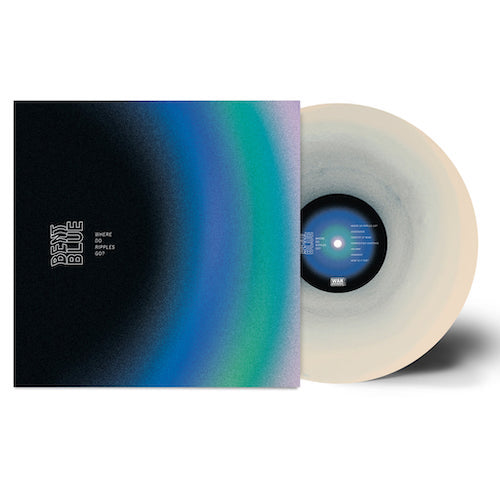 Bent Blue - Where Do Ripples Go LP
Bent Blue - Where Do Ripples Go LP
NEW AND UNPLAYED

War Records 2022
SLEEVE CONDITION: NEAR MINT
Written and recorded throughout the pandemic, Bent Blue's new EP, "Where Do Ripples Go?," is a showcase of the band's artistic progression and determination to stand out among their contemporaries. Sonically eclectic and arrangements that keep you on your toes, Bent Blue leaps forward energetically with the kind of melodic hooks that are both alluring and timeless. Where the demo exhibited the band's understanding of their roots, "Where Do Ripples Go?" finds Bent Blue broadening their songwriting scope into new and thrilling directions.
Track Listing:

1. Where Do Ripples Go?
2. Dissonance
3. Chastity Of Mind
4. Commodified Existence
5. Halfway
6. Viewpoint
7. What Is It For?