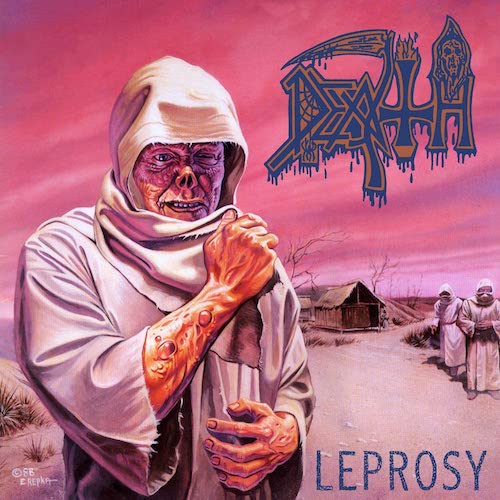 Death ‎– Leprosy LP
Death ‎– Leprosy LP
NEW AND UNPLAYED!
Relapse Records 2021
The sixth installment in Relapse's exhaustive reissue campaign of DEATH's immensely influential catalog is Leprosy, the band's titanic second album. Originally released in 1988 Leprosy was a pioneering album, building upon the thrash sounds of Metallica and Slayer but adding a previously unheard level of raw extremity. These songs are the roots of an entire genre: death metal. While this was only the second record DEATH released, it immediately cemented them as heavy metal icons.
Meticulous care has been put into this reissue. The entire album, as well as the bonus material has been painstakingly remastered by Alan Douches (Mastodon, Nile, etc).