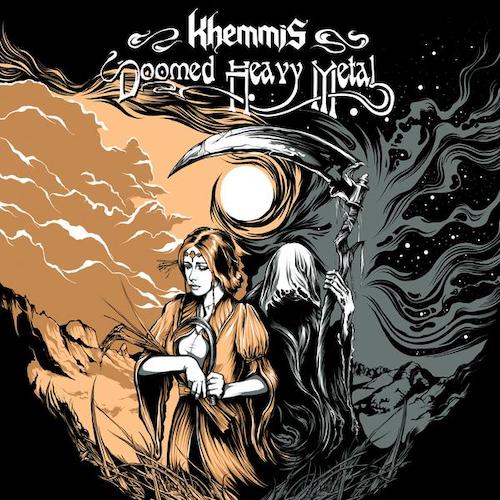 KHEMMIS - DOOMED HEAVY METAL LP
KHEMMIS - DOOMED HEAVY METAL LP
NEW AND UNPLAYED

20 Buck Spin 2020
Since joining with 20 Buck Spin in 2015 for the release of their debut album 'Absolution', Khemmis have been prolifically busy. Three full length albums, 'Absolution', 'Hunted' and 'Desolation', a split EP with Spirit Adrift, a Decibel Magazine flexi and multiple tours and festival appearances throughout North America and Europe. As Khemmis continues work on their fourth album and first for Nuclear Blast Records, the band offers up "Doomed Heavy Metal" to close out the first chapter in their ascendent march to the top.

For Khemmis's ever expanding fanbase "Doomed Heavy Metal" offers a treasure trove of rare material to temporarily sate the hunger for that highly anticipated new album. Never a band to shy away from a challenge, their cover of the legendary "Rainbow In The Dark" by Ronnie James Dio is a triumphant and energized tribute to the ultimate God of Heavy Metal that in the hands of a lesser band might be anything but. Recorded exclusively for this release the song takes on new life in the signature Khemmis style, making it their own without betraying the ideal of the original.

Additionally "Doomed Heavy Metal" contains the band's rare and storied interpretation of "A Conversation With Death" and the much requested Decibel flexi track "Empty Throne". The B-side offers three huge live tracks, one from each of the three 20 Buck Spin released full length albums. Recorded at a headlining show in their native city of Denver by their longtime producer Dave Otero, these fan favorites show Khemmis meet and exceed all expectations at every show they play.