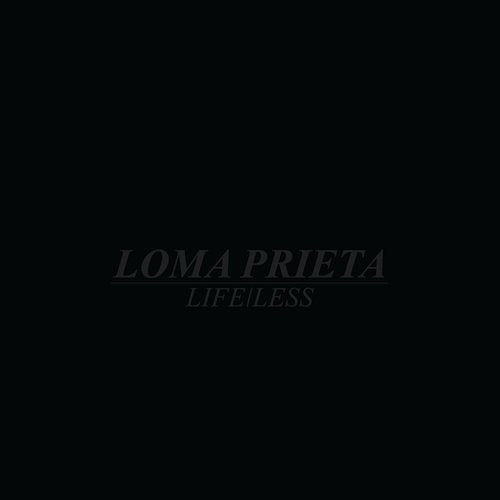 Loma Prieta - Life / Less LP
Loma Prieta - Life / Less LP
NEW AND UNPLAYED 

Deathwish Inc. 
Formed in 2005, Loma Prieta have been a mainstay of the Bay Area hardcore community for more than half a decade. In that time they have released four 12 inch records and two 7 inch records mostly on their own label, Discos Huelga. They have also toured the U.S., Japan, Canada, and Mexico numerous times, all while members play in several other hardcore bands (Punch, Beau Navire, Us Haunted Bodies).
While Loma Prieta's sound is difficult to describe, it is clear that they come from the rich tradition of creative Bay Area hardcore bands such as Mohinder, Funeral Diner, Bread and Circuits, Yaphet Kotto, and Indian Summer. Eschewing sub-genres in favor of organically writing songs that are personally fulfilling, each Loma Prieta record is substantially different from the last. Nonetheless, Loma Prieta have managed to forge a distinctive form of expression that is entirely their own.
"Life/Less" is Loma Prieta's powerful second album, originally released by a partnership of Discos Huelga and React With Protest Records. Now, Discos Huelga and Deathwish have partnered to repress this sought after effort with all new artwork and packaging for the release.
With "Life/Less", Loma Prieta began to explore their more chaotic side, adding heavier and faster moments to their previously established emotional hardcore punk foundation.
Track Listing:
01. Useless Limbs
02. Silhouettes
03. Dark Mtn
04. Nothing Left
05. Closenessless
06. Lost Bridge
07. No Friends
08. Our Condition
09. Two Voices
10. Apparition