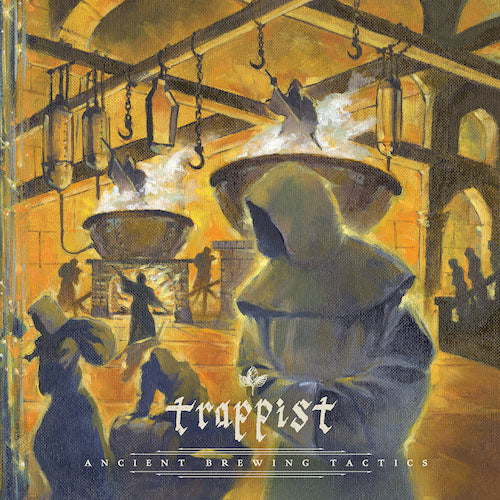 Trappist - Ancient Brewing Tactics LP
Trappist - Ancient Brewing Tactics LP
NEW AND UNPLAYED
Relapse Records 2018
Los Angeles craft beer connoisseurs TRAPPIST brew forth their highly-anticipated, debut full-length Ancient Brewing Tactics. Formed in 2014 and consisting of scene legends Chris Dodge (Spazz, ex-Infest, ex-Despise You, etc.), Phil Vera (Crom, Despise You, ex-(16)-) and Ryan Harkins (co-owner of popular heavy metal-themed burger joint Grill Em' All, ex-Killed In Action), TRAPPIST have one clear mission, to annihilate the listener with a storm of d-beat, crust punk, powerviolence, and hardcore all in the name of BEER. Picture Discharge style punk and Xeroxed WWII photos with bombs replaced by casks, cans, and kegs.
Ancient Brewing Tactics is 21 tracks and 33 minutes of booze-induced chaos, bound to knock you on your ass faster than shotgunning a 15% Russian Imperial Stout. TRAPPIST round out their alcohol-fueled blasts with special guest appearances by Tony Foresta (Municipal Waste, Iron Reagan), Steve Brooks (Torche), and Blake Harrison (Pig Destroyer). NO CORPORATE BEER.
For the ultimate sensory experience, TRAPPIST have recommended a specific beer pairing for listeners to drink along to each song on the album. True aficionados only!